KIPS (Kids Interactive Play Structures)
KIPS has been designed in Australia and comprises of 5 Zones that can be integrated or installed separately as stand-alone units dependent upon budget and available space.
These zones are a compilation of Children's waterslides and water features and designed for children up to 10 years old.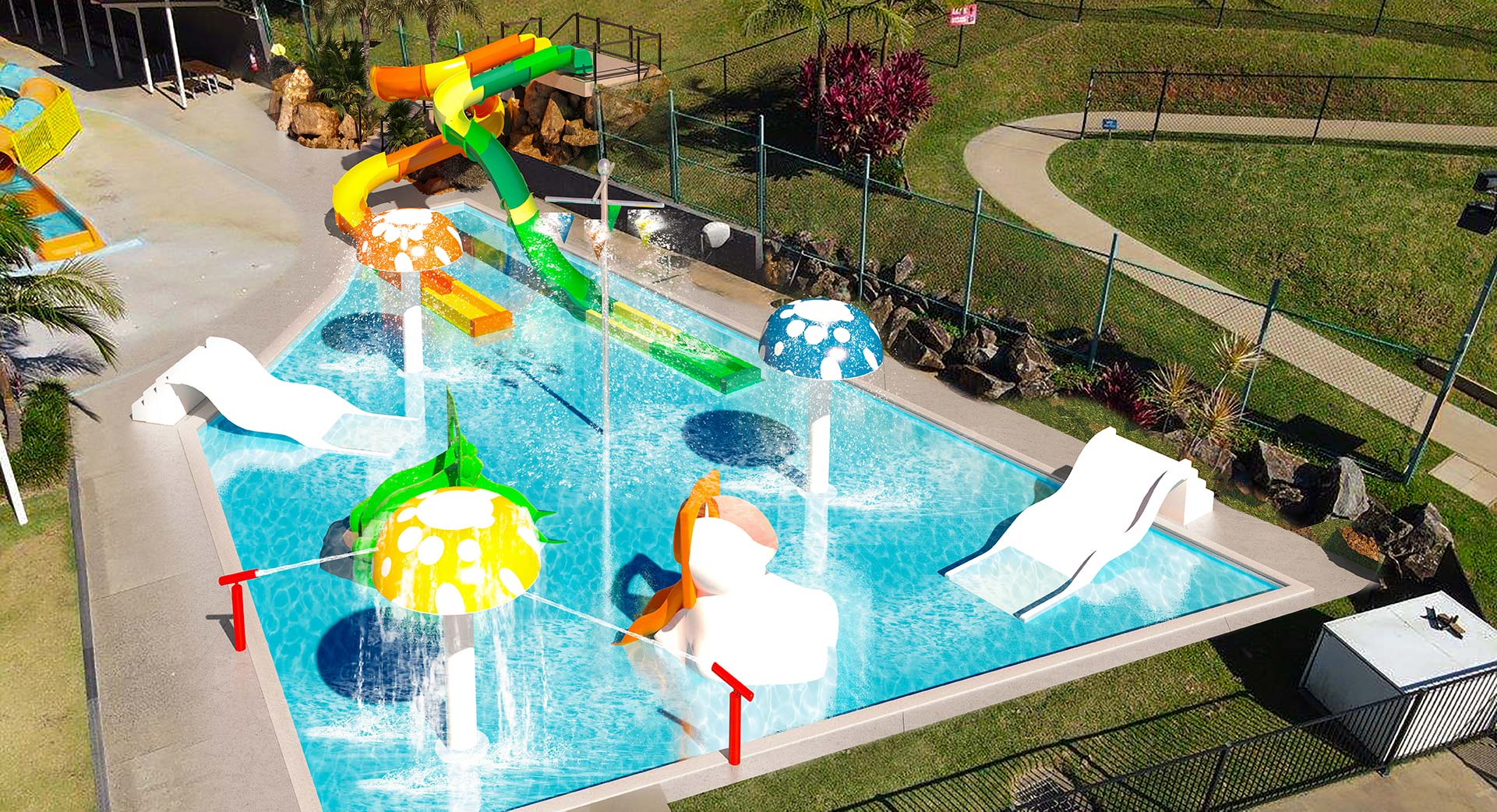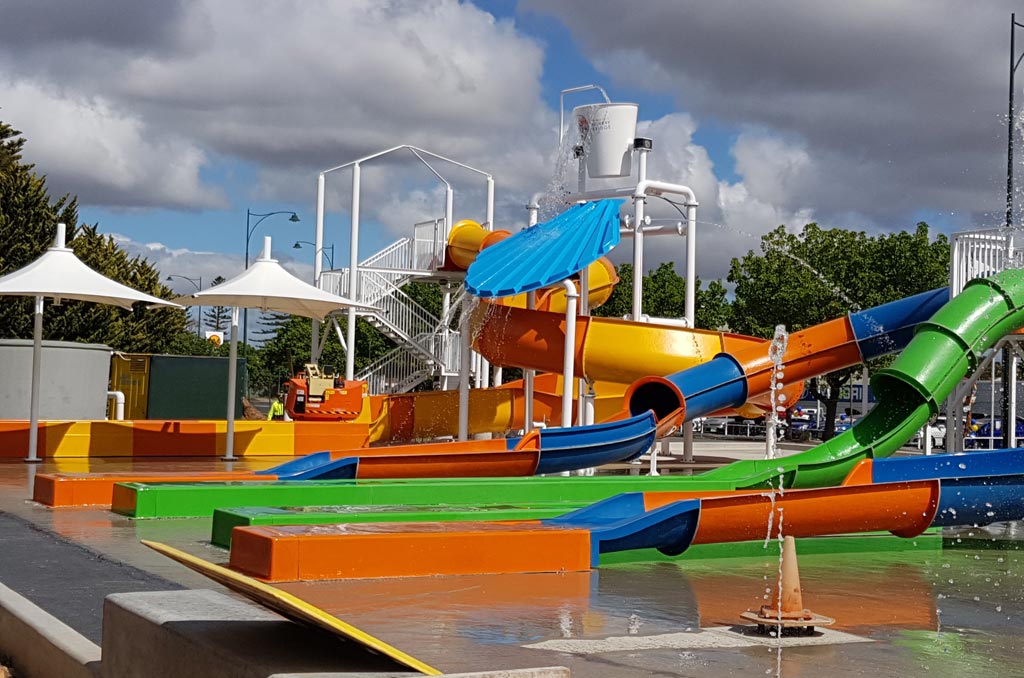 Fabricated in either Electro-polished 316 Stainless Steel or 304 Stainless Steel with a 3 x coat paint system (adding colour to the structure and presenting a 5% lesser price) the structure is manufactured on the Gold Coast by specialist stainless steel fabricators.
Fibreglass waterslides, tunnels and water features including spilling cones, tipping bucket, water sprayers and water cannons make up KIPS.
The slides are accessed by fibreglass stairs and the platforms are anti-slip fibreglass. The bucket is also fibreglass, no parts are subject to material break-down in adverse atmospheric conditions and chlorinated or salt water.
The structure is warranted for 5 years
It is installed into place onto a slab designed and engineered by AWL but placed by others. The slab design incorporates the required hydraulics connections. The structure can be operated at Zero depthor have an operating depth of approx 200mm.