Design, Supply and Install Assist or D&C
AWL can design, supply and assist in installation or complete Design and Construct WATERSLIDE projects.
SPLASH PADS and/or SMALL WATERSLIDES and KIPS (Kids Interactive Play Structures) can be designed to comply with your indicated budget and spatial restraints.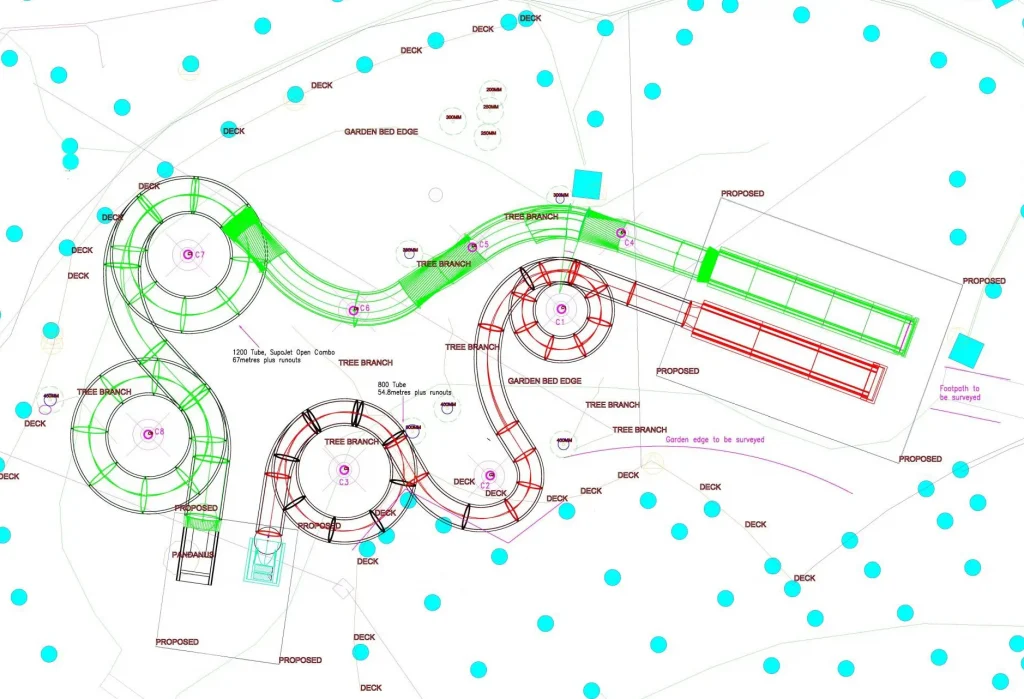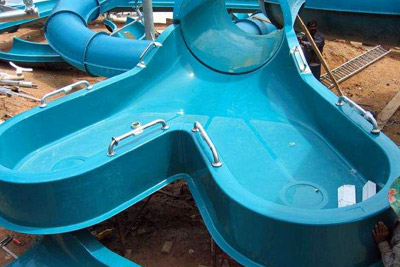 For Installation by others or take on a complete D&C role.
Waterslide cost indications depend on final slide design, and Scope of Supply. Splash Pad cost indications depend upon the size of the slab and the number of features incorporated. We can include a PLC to control valves supplying different water features. These can be timed to jump at different intervals. We can set the jumping water outlets over the area of the slab or in a perimeter pattern around a central geyser.
We also have spilling cones, tipping cones, tipping buckets, water cannons, pole sprayers, water curtains, giant showers, arch sprayers, spinning wheels etc. Suitable for the very small and up to 10 years.
Component and Hydraulics Information
All waterslide fibreglass is made from Sanitary Grade Iso NPG UV Stabilised GelCoats. All Waterslide Steel Support Structures are Australian made Steel – either Hot Dipped Galvanised, Painted or both HDG AND Painted for extra Protection. Water Feature steel components are Electro Polished 316 Stainless Steel or Painted 316 Stainless Steel.
Water delivery requirements as follows:
Body Slides – 30-40 lps (800) OR 50-60 lps for 1100mm and 1200mm Body Rides
Raft Rides 80-90 lps
Central Geyser with 24 Ground Sprayers – 30 lps
Ground Sprayers – 1-2/lps
Water Cannons – 2-3/lps each
3 x Spray Arches – 10/lps
Tipping Cones – 1-2/lps
Spilling Cones – 1-2 lps
Splashing Ponds – 2-3/lps
Zones 1 – 5 Water delivery requirements are detailed in brochure.