Australian Waterslides and Leisure have been appointed the sole distributor for the Surf-Air – an inflatable continuous wave ride by Murphy's WAVES. Murphys Waves Ltd are world leaders in all aspects of wave generation for the leisure industry, from small pneumatic wave pools, to mega surf pools.
The "Surf-Air" attraction is the world's first ever inflatable flow surfing ride. Riders can carve, ride, & turn on a thin flow of water in complete safety and are able to improve their skills as they enjoy graduating through the various flow settings.
The inflatable unit has no construction requirements and comes complete with its own ISO rated custom converted shipping container equipment room that houses the pumps, nozzles, electrical control panels and even the filtration equipment! The ride area is fixed to the plant room and is then quickly inflated to provide not only the ride, but also the water reservoir below; the system really is "plug & play".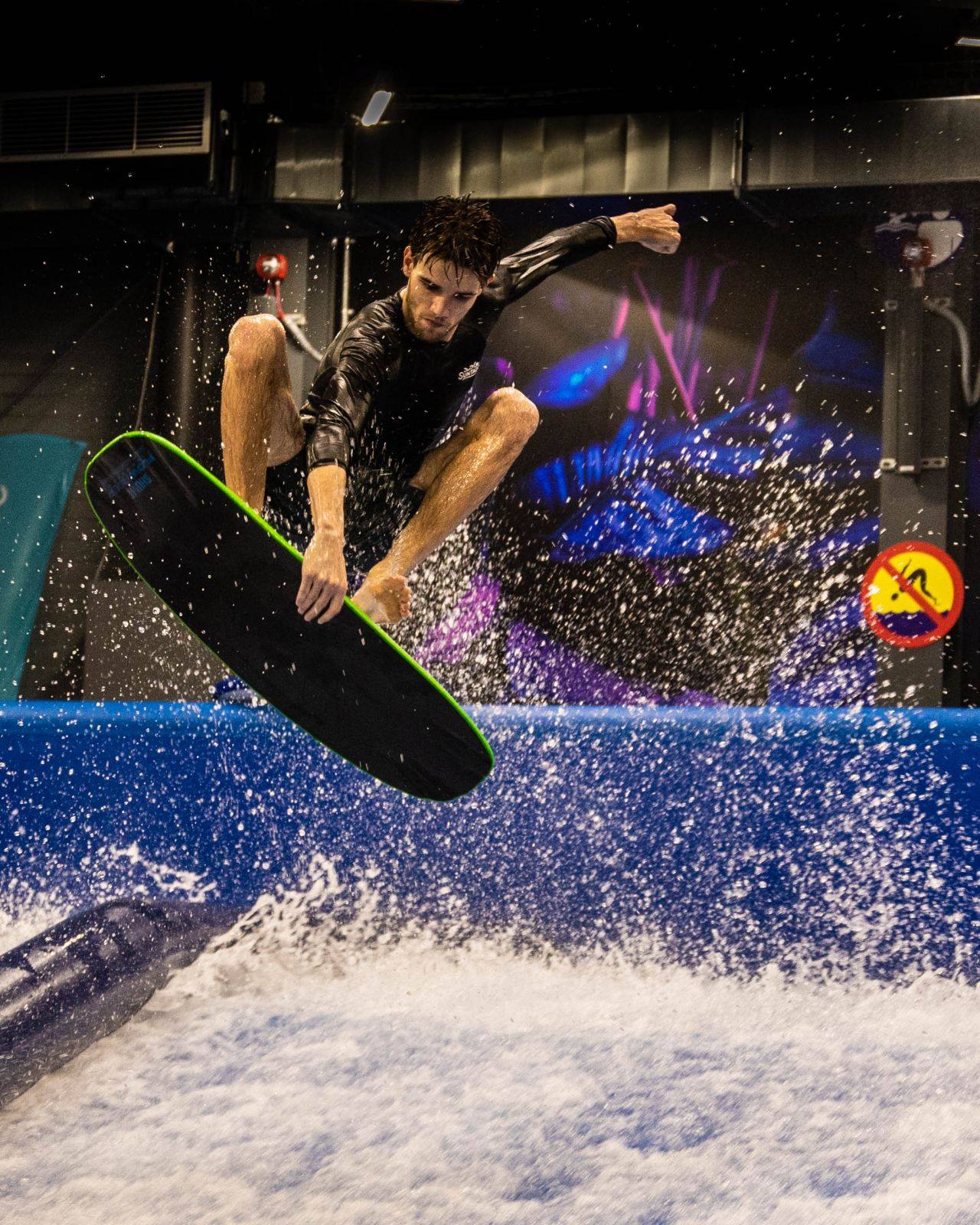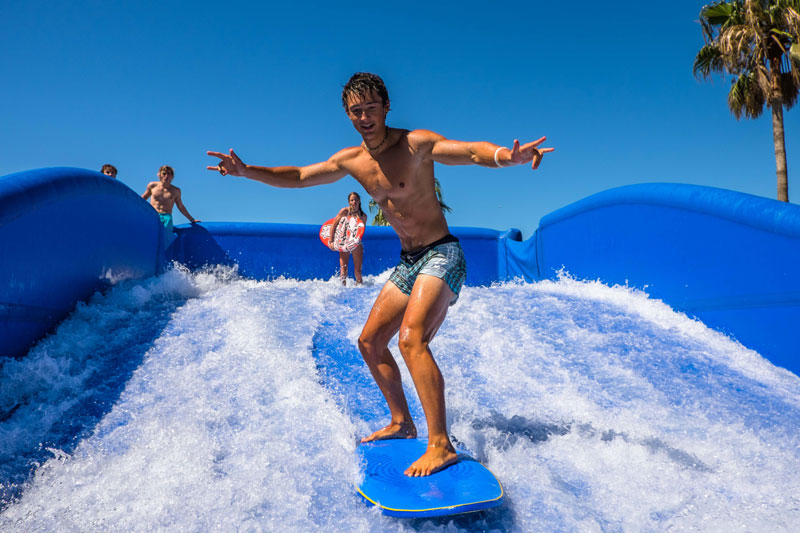 Surf-Air Inflatable Wave Ride Unit For Rent
Australian Waterslides and Leisure have available a mobile SURF-AIR unit for rent.
Do you have a function or event or simply want to temporarily add a new attraction to your already established waterpark or Aquatic Facility?
Conditions apply.