White Knuckle Water Slide Rides
This slide is a very fast speed slide in 800mm tube which essentially drops very rapidly in a 360 degree loop, terminating in a runout.
The very popular white knuckle ride, a Twister (Double Helix) slide that braids two 800mm tubes together. The slide starts off quite slowly gaining momentum to the point of the riders feeling that they are totally out of control and weightless. Water sprays in the face, difficulty in seeing and catching breath adds to the excitement. The ride concludes by patrons landing in the runout completely relieved and unhurt. This has proved to be the most popular speed ride to date, it also has a very low risk factor. A proven crowd pleaser as borne out by accompanying letter provided by the manager of Australia's largest waterpark Wet 'n' Wild on the Gold Coast.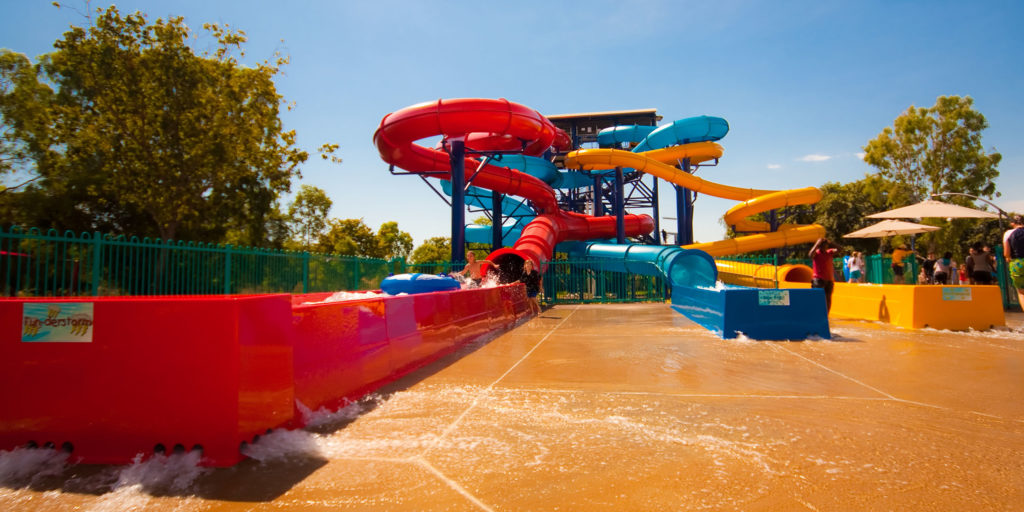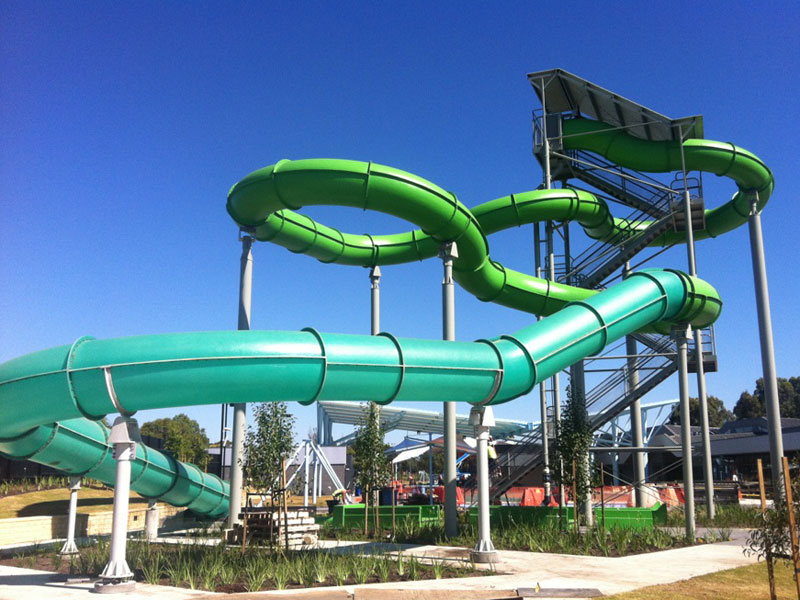 Speed slides come in different varieties of open and tube sections. The original of which is the favourite "roller coaster" speed slide starting from a platform height some 18-25 meters high sloping down with speed humps all the way to the runout.
The fastest slide of all. As the name implies this slide drops dramatically with the rider plummeting to the runout. Very good visually to the park however due to the nature of the slide the risk factor is increased.