Racer Slides - Down Hill Racing Waterslides
This ride incorporates either 4, 6 or 8 lanes. As the name implies riders race each other to the bottom of the slide on specially designed mats. An excellent spectator ride as well as being able to accommodate a large number of patrons at one time.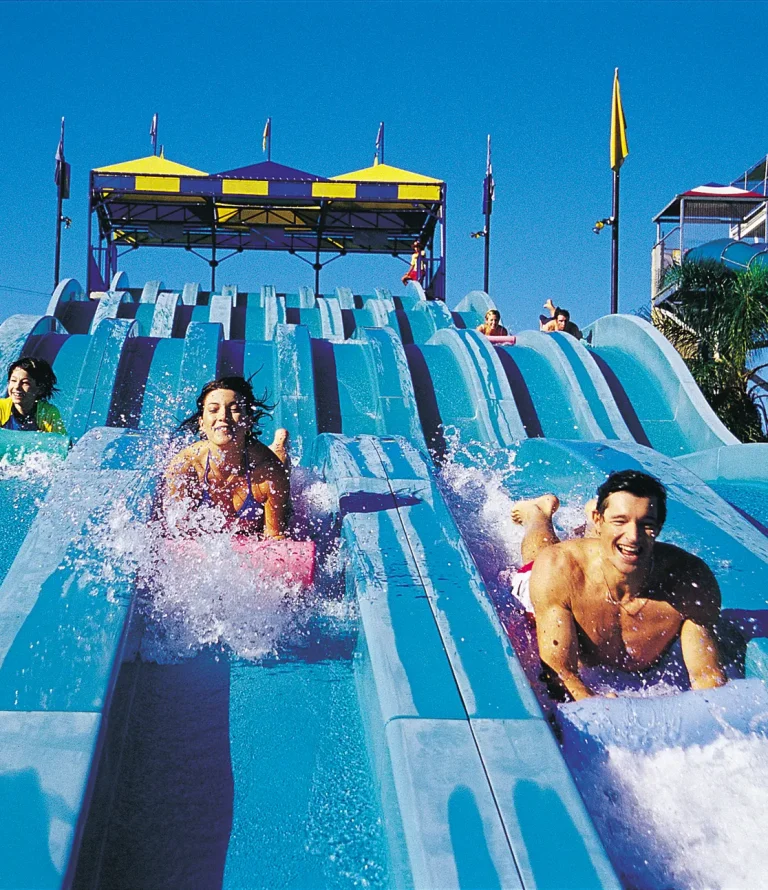 UP-HILL Racer waterslides
Our 4 Lane, 6 lane and 8 lane UP-HILL RACER slides DEFY GRAVITY and create an experience off weightlessness during the race to the finish line Rider Speed, Position and Time are electronically recorded to create a fast and competitive Mat Ride for the whole family – Another Great spectator attraction.